Gas giant Santos has promised to slow down its development of a $4.7 billion gas project in waters off Darwin that is being challenged by Tiwi traditional owners.
Key points:
Santos agrees to not drill any new wells in the Barossa gas fields for 21 days

The gas company will also temporarily pause drilling before it reaches a Timor Sea gas reservoir

The Federal Court will resume on September 16 for a final decision or further arguments
The Munupi clan on the Tiwi Islands are fighting to stop the company's drilling in the basin north of the islands, arguing they were not properly consulted before the multi-billion-dollar project was approved.
After a week of evidence, including some heard in a special on-country hearing Justice Mordecai Bromberg heard Santos would pause drilling the Barossa gas fields before it reached a Timor Sea gas reservoir until a Federal Court decision could be reached.
The company also agreed to not drill any new wells until Justice Bromberg made a decision.
An environmental law group representing the traditional owners had argued that the federal approval granted in February was unlawful because Santos had not adequately consulted all relevant stakeholders.
At the final stage before approval, the Environmental Defender's Office said Santos's consultation was limited to two emails and a phone message sent to the Tiwi Land Council, all of which went unanswered.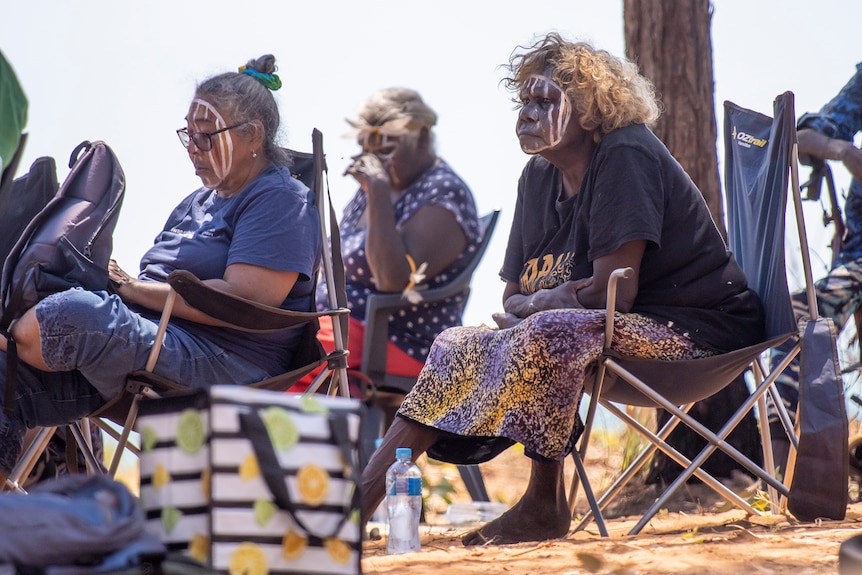 Santos, as well as federal offshore gas regulator the National Offshore Petroleum Safety and Environmental Agency (NOPSEMA) — which granted the approval — have argued the gas company did fulfil its obligations.
The gas company said consultation with Tiwi Traditional Owners started in 2016, with some later consultation efforts derailed by COVID-19 restrictions limiting travel to remote communities.