Plans for a billion-dollar lithium plant for Western Australia's Pilbara are raising eyebrows across the industry and have locals curious about what proponents are pitching.
British chemical company Alkemy Capital Investments has announced plans to build a four-train lithium sulphate (LSM) refinery in Port Hedland off the back of its increased use in batteries for electric vehicles and renewable energy technology.
"Lithium demand is surging … demand is expected to grow by over 600 per cent over the next decade, so it's absolutely booming at the moment," Alkemy commercial manager Alex Della Bosca said.
Under the plans, the company would refine 180,000 tonnes of concentrate into lithium sulphate before further processing takes place off shore.
Longer term, 720,000 tonnes of spodumene concentrate processed each year at the Port Hedland site would produce 96,000 tonnes of lithium hydroxide — all to supply Europe's fast-growing electric battery market.
Ms Della Bosca said most lithium exported out of Australia currently was in a spodumene concentrate which contained 6 per cent lithium and 94 per cent waste.
"To us, it makes no sense to load up our ships with waste in order to decarbonise the transport industry, so what we want to do is bring as much of the downstream processing to WA as possible before shipping to the UK," she said.
Approvals are underway, but Ms Della Bosca said the four-train refinery would be built in an area near Pilbara Port Authority's proposed battery metals hub, Lumsden Point, and cost in the order of $1 billion.
"We're in the very early stages at the moment and we haven't quite released our numbers yet, but looking at similar projects within this space, they're set at around $200 million to $250 million per train."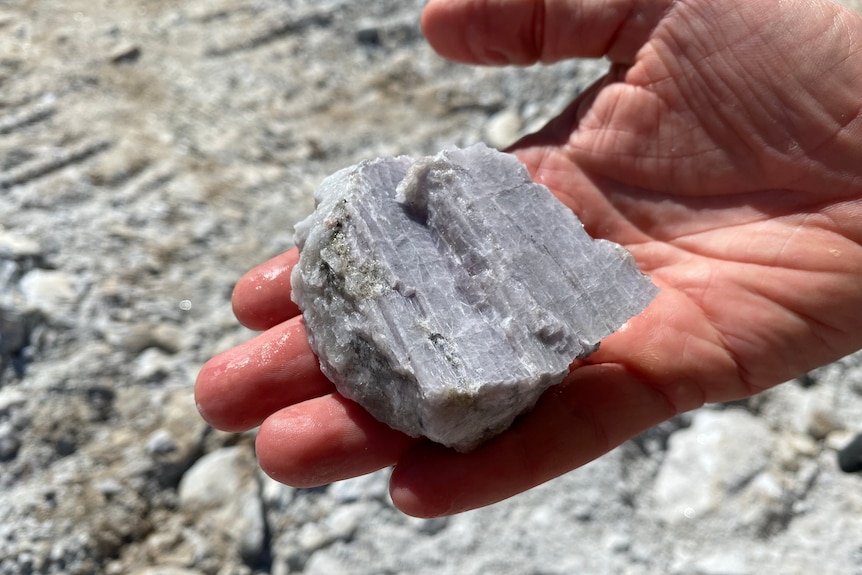 Port Hedland part of the 'lithium century'
Billions of dollars in iron ore leaves the port — WA's busiest — each year, but none of it is processed on shore.
The value of WA's iron ore sales rose to a record $157 billion in 2021, of which Port Hedland accounted for 61 per cent, according to the state government.
Lithium exports have also risen, reaching a record $1.7 billion last year.
Port Hedland Mayor Peter Carter described Alkemy's plans as a "fantastic opportunity" for the town to diversify away from its reliance on iron ore exports.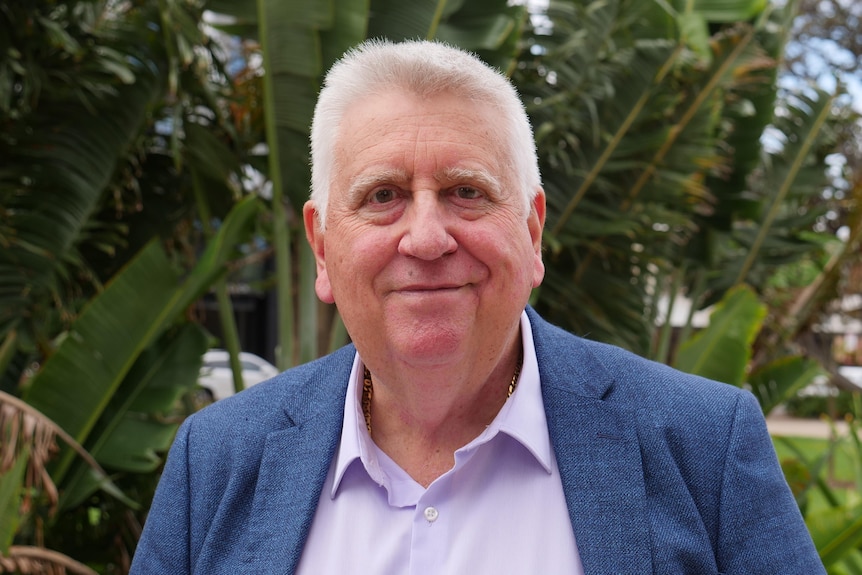 "While it's still in the early stages, it holds great promise for Port Hedland," Cr Carter said.
"One of the greatest things is diversification for our town — everyone knows Port Hedland's growth is on iron ore, iron ore, iron ore.
"But all these other new companies, to grow our town by another 10,000 to 15,000 people outside the iron ore sector in the renewable areas and other areas like that, it's great for our town."